Ribe Viking Museum (Museet Ribes Vikinger) 2017
Museum of the Viking era and the Middle Ages. Thousands of artefacts found during recent archaeological excavations in Ribe. Travel from the year 700 to the year 1700 and right through Ribe's dramatic history. See a film about Vikings in Ribe and walk in the Halls of historic experiences – around the marketplace in the year 800 on a sunny April day where you can step into a reconstructed Viking ship. Stand on the corner in Ribe on a September day in the year 1500 – see – they are building Ribe's church and the baker´s wife is waiting for customers.
Open all year but closed Mondays from 1st Nov. to 1st Apr.
Ribes Vikinger. Museum for vikingetid og middelalder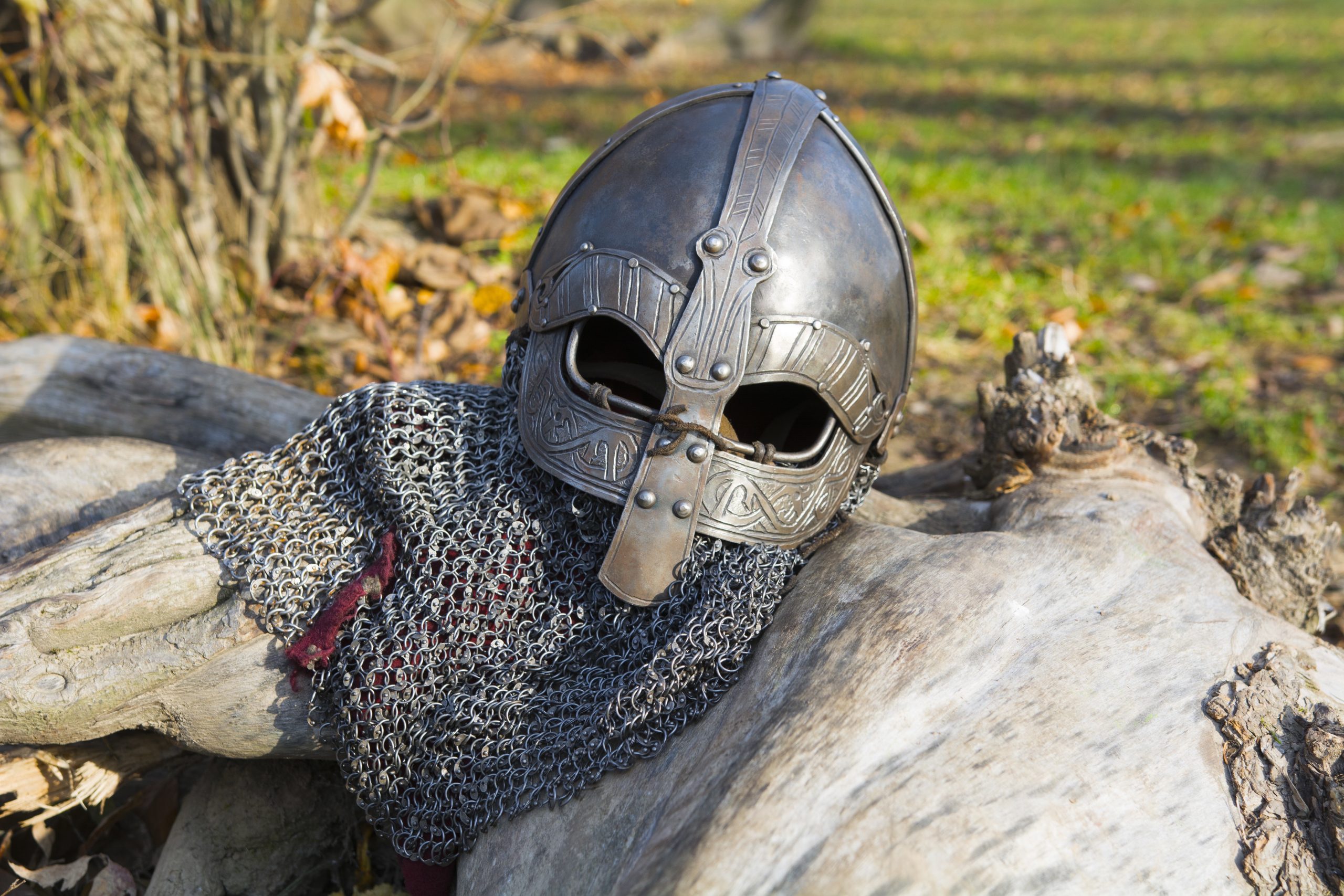 For children at Ribe Viking Museum (Museet Ribes Vikinger):
At this museum children and young people under 18 have free admittance.
All Year. Children in the Middle Ages. A children's activity exhibition called "Dagmar and Valdemar" remembering medieval King  Valdemar the Conqueror and his beloved Queen Dagmar. The Queen was said to have died in Ribe.  Dress in medieval clothing and armour, play medieval games, have a look in the kitchen – smell the spices and the dried cod
Are you a real Viking? Learn about the Vikings in the interactive Viking game Ribe Viking Museum has taken over from the National Museum's exhibition VIKING. In the Viking game play and education is combined to make learning fun for all. Now a regular part of the Viking exhibition
Competitions and events for children. During Danish school holidays there will be various events and competitions for children.
special exhibitions and events:
The Christian Vikings. The story of how the first Christians in Denmark lived side by side with the pagan Vikings in Ribe. As well as the explanation of why Christianity spread to the rest of Denmark and became the main religion until 18th of April 2017

Suzhou. Spirit and Life 618-1127. An exhibition of splendid finds from one of the heydays of the Chinese city of Suzhou. June 16 – Sept. 17 2017.

Ghost Walk. Every Wednesday in July and August from 9pm-10pm
Ribe Viking Centre (Ribe VikingeCenter)
A visit to Ribe Viking Centre will provide you with a unique experience and new knowledge about the Viking era  in Ribe and Denmark.
At Ribe Viking Centre you can  mix  yourself with the Vikings and suddenly be 1300 years back and part of Danish Viking history.
You will find yourself in the Viking market place in Ribe year 720. You can also experience the Viking life in Ribe around 825 and visit the large Viking farmer and his family in his manor around 980 AD. You meet working peasants and artisans.
In fact you can wander round the reconstructed life-size Viking estate, peopled with Vikings with whom you can work and talk.
Falconer shows, Viking Warriors, open workshops, have-a-go activities: archery, learn to fight like a Viking, dowel-making, flour grinding, bread baking and Viking games.
This is Denmark's most authentic Viking market, and hundreds of Vikings, craftsmen, traders, archers, riders, musicians, and Viking warriors will invade Ribe Viking Centre (Ribe VikingeCenter). The  marked will be a buzz of activity with a real Viking market atmosphere everywhere. You can also make a good bargain and enjoy the busy market atmosphere with a smell of smoke, food, horses and sweaty Viking warriors.
Denmark.
Find all the program on this link: Ribe Viking Market 2017
Check out: Ribe Viking Market a top event in Denmark
Ribe Viking Centre is open:
From 24th of April to 27th. of Oct. 2017
NB! the centre is closed on Saturdays and Sundays except from 24th of June 2017 to 26th of August 2017
Here you can find what's on in 2017 at Ribe Viking Centre
with a unique collection of paintings from Denmark's Golden Age. Danish art from 1750-1950. The Ribe Collection is an important part of Danish cultural heritage, including works by Eckersberg, Abildgaard, Zartmann, Hammershøi, L. A. Ring,  the famous Skagen painters (Danish Skaw Painters) and the early Danish modernists.
Changing special exhibitions – also for Children. At this museum children and young people under 18 have free admittance.
The beautifully renovated art museum is an attraction in itself. And in the romantic museum's garden you can see a wall newly built by famous artist Per Kirkeby.
Open all year but closed Mondays (except in July and August)
Homepage of Ribe Art Museum
Vadehavscentret ved Ribe, Vester Vedsted, Ribe (10 km)
The new Wadden Sea Centre from 2017 is "The Gateway to the UNESCO World Heritage".  The exhibition of THE WADDEN SEA CENTRE brings the visitors close to the amazing world of the Wadden Sea and allows the visitors to experience the world-class nature of Denmark. The exhibition will open your eyes, bring you close in and let you touch. You'll get knowledge of tide, wildlife, storm floods, and the huge swarms of migratory birds.
Sea Explorer a tide tour for the whole family. UNESCO Wadden Sea World Heritage understandable for children
Guided Tours in the Wadden Sea National Park
Experience the Wadden Sea National Park with the nature guide.  The guides from the Wadden Sea Centre (Vadehavscentret) will organize nature activities and guided tours throughout the year.Tours like Oyster Safari, Seal Safari, Black Sun – Starling Magic, Walks on the tidal flats, Sea Explorer a tide tour for the whole family – exploring the low tide and the dry mudflats.
Learn more about the Wadden Sea Centre and pre-book your guided tour if it has to be pre-booked. Some tours are 'turn-up and go' tours: The Wadden Sea Centre